Our coaches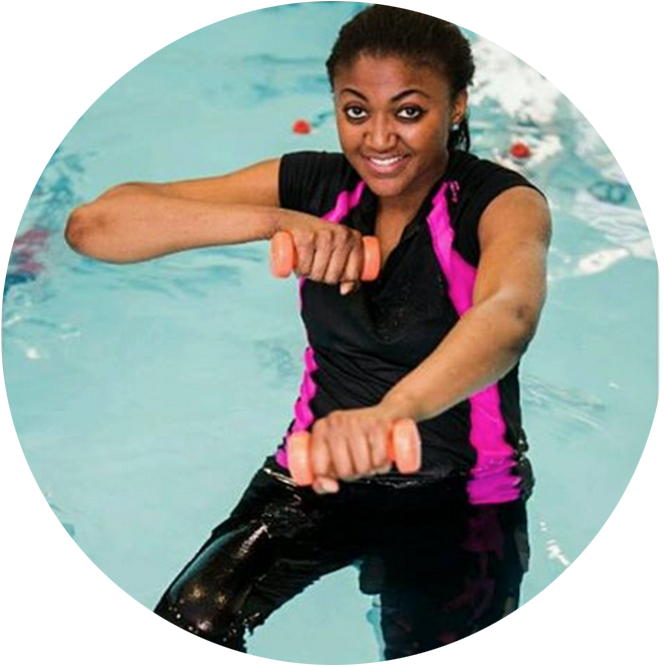 COACH LOREEN
AQUABIKE, AQUAFITNESS INSTRUCTOR
A tall energetic lady with a vast athletic background ranging from sprints, triple jumps, high jumps, long jumps and swimming. Her passion for sports led her to study and attain her Bachelor's honors degree in Sports Science and Coaching at the National University of Science and Technology in Zimbabwe.
Her journey began as a Swimming Instructor for children aged 3-13 years old. Then she moved to Qatar to work for Curves, an international fitness and weight-loss facility designed for women. But her passion for water exercises led her to move to Dubai and join L'Atelier Aquafitness' amazing team of Aquabiking / Aquafitness Instructors.
Loreen enjoys working with her clients and offering them amazing aqua workouts which are making a difference in their lives. She loves rhythm and believes a workout should be fun but tough. Her classes are energetic and challenging and she will always push you to your maximum as she believes that everything is possible just with a little push.
COACH GABRIELA
AQUABIKE, AQUAFITNESS INSTRUCTOR
A physiotherapist by background who graduated in 2010 and earned a Bachelor's degree from Santa Paula University, San Jose, Costa Rica. She began her first steps in a hydrotherapy company in Costa Rica, where she taught aqua classes to different populations (children, seniors, young adults with disabilities) who needed rehabilitation.
Then she discovered the Aquabiking concept and immediately fell in love with it. She started training in Aquabiking and Aquafitness and obtained her AEA Certification in 2016 as an Aquafitness Instructor. She further deepened her knowledge in aquafitness and got more trainings in Water Pilates, Watsu and Water Functional in Costa Rica.
In 2017, she joined L'Atelier Aquafitness' amazing team of aquabiking / Aquafitness Instructors where she shares her passion, knowledge and experience with her clients and help them to not only improve their fitness level but also their wellness. Her classes are super dynamic and you can expect latin beats here and there to rhythm her class.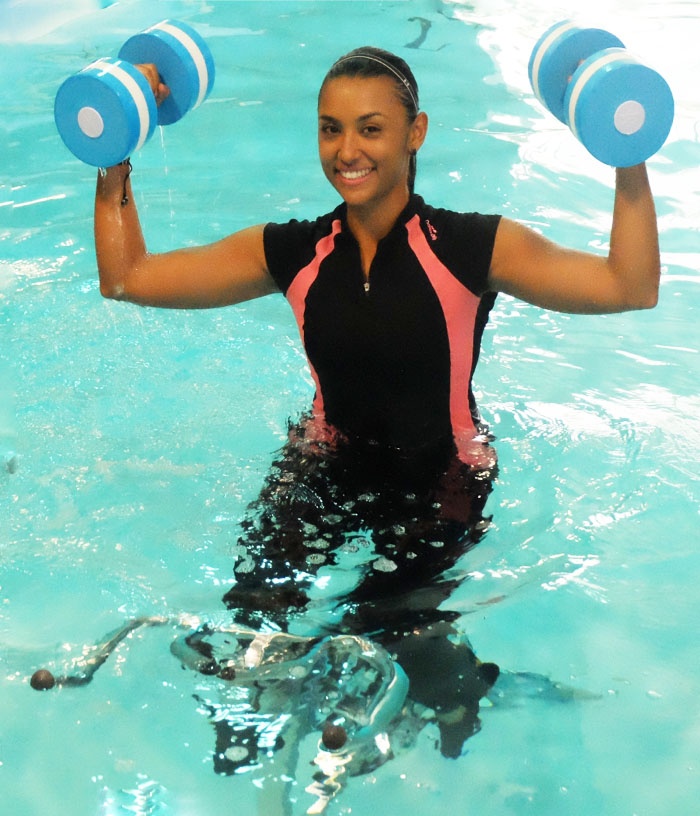 COACH G
AQUABIKE, AQUAFITNESS INSTRUCTOR