What is aquabiking ?

A mix of water aerobics and indoor spinning

Specially designed bikes for the water activity and the water goes to your chest

45 min dynamic class performed in music and structured by a warm-up, an acceleration and a stretching phase

Exercises behind or out of the bike working both lower and upper body with special water equipments

Convenient for everyone whatever the age group or fitness level (fit, injured, pregnant, senior…)

NOTE: You don't need to know how to swim to exercise with us.

45 MIN DURATION

4/5 INTENSITY

CALORIES BURNT

BENEFITS OF AQUABIKING
You will feel invigorated, energized and stress-free
You will shape your whole body and will get a quick slimming effect
An effective hydromassage will reduce dramatically cellulite
Less water retention and less heavy legs feeling
Thanks to the water buoyancy property, your body weight will be divided by 50%, which will reduce the risk of injury to your ligaments, muscles, tendons, and support around your joints
Thanks to the water cooling effect, you will reduce pressure on your heart and the discomfort of sweating
Our classes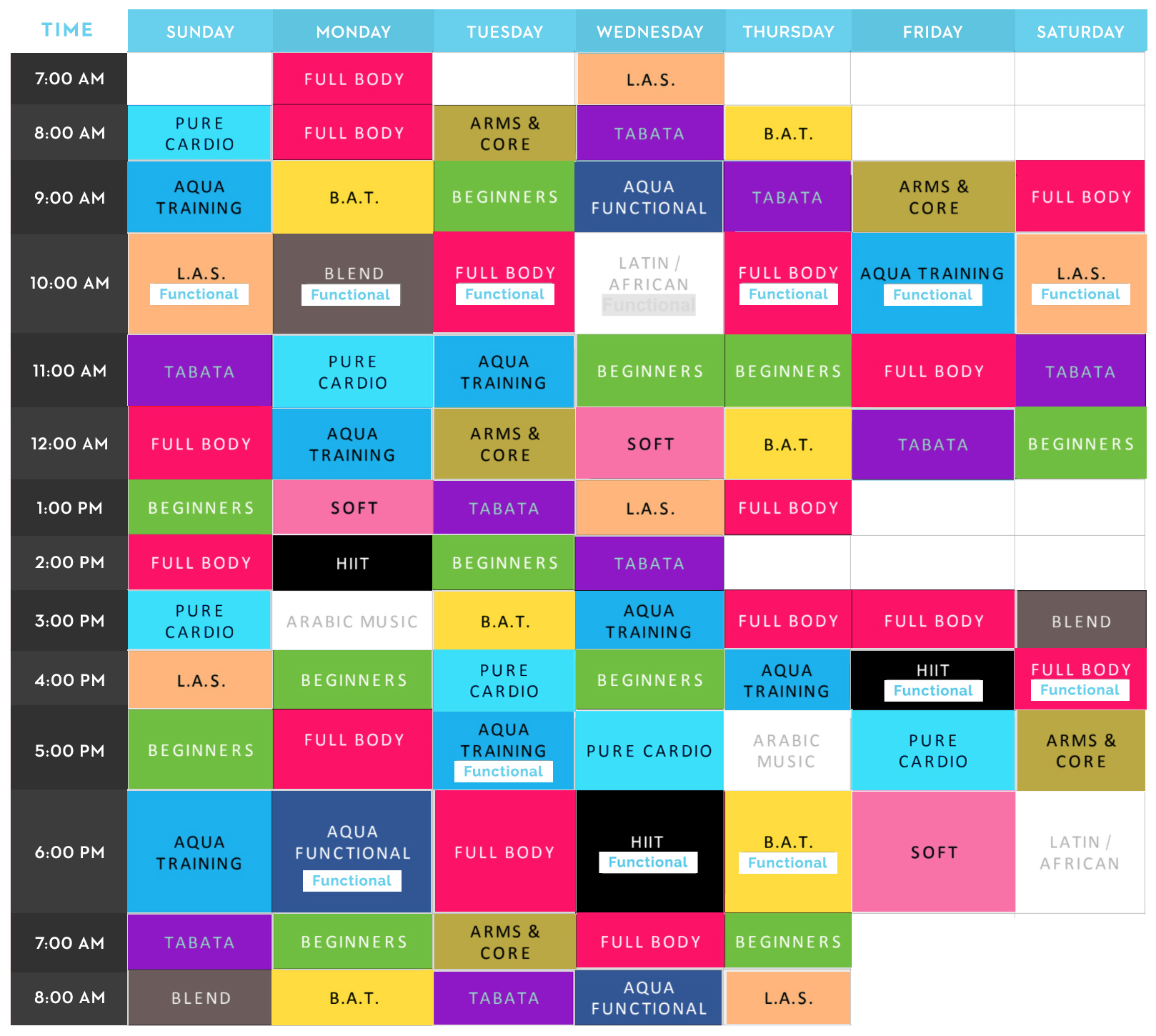 Our classes have a maximum capacity of 10 people.
We provide you with everything.
Dress Code:
Any kind of swimsuit with a Lycra top and shorty or long short.
The water shoes are compulsory.
We lend them for your first class. Then you need to buy your own pair at L'Atelier Aquafitness.